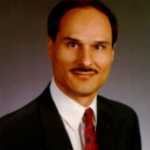 Founded in 1994 by John Klein, who lived with Cobras for years, Cobras.org continues his legacy in delivering updated news and info about Cobras, as well as other species of snakes and reptiles. lived with two Cobra snakes for many years. "Cobra Master" was the only nickname ever given to John. It was his flight name during his service in the Air Force. As a practicing non-conformist, John "had" to do a site that was different, so Cobras.org was born.
Today, our Editorial Staff consists of three permanent writers and editors:
Jack Burns – Editor in Chief and Writer
Jack is a well-versed writer and editor, with experience in various newspapers. In addition to that, he is a systematic herper who hits the fields at least once a week. Jack joined Cobras.org in 2014 as Editor-in-Chief, but contributes in writing as well. Jack is our Cobra expert, and mainly contributes to our Cobra Den section.
Email: [email protected]
Alex Miles – Writer covering Snakes and Turtles
Since he was a child, Alex is madly in love with Snakes. According to his own words, "I am literally giving my life to them…". Born in New York, Alex studied Journalism and Economics, and finally decided to land and mix the fields he loves most. At Cobras.org, he covers the areas of Snakes and Turtles.
Email: alex[email protected]
Karen Simmons – Writer covering Lizards and Crocs
Karen is a true reptile fanatic. She owns three lizards, while her flat is filled with beautiful posters and art work dedicated to snakes, crocodiles and every reptile speices you can think of. Karen was born in Australia, but currently lives in Boston. She studied Journalism and writes for Cobras.org, mainly on Lizards and Crocs.
Email: karen[email protected]