[vc_row][vc_column][vc_single_image image="875″ img_size="640×326″ style="vc_box_border" border_color="green" title="SNAKE FACTS: All You Need To Know"][vc_column_text]
So are you also intrigued by these fascinating formidable creatures? Do you wish to learn a few gripping snake facts?
You reached the right place! You might be a beginner in this lucrative world of snake owners, or maybe even a Pro. In any case, there are a few amazing snake facts and surprising goodies at the end of this page, so you better read all the way down…
[/vc_column_text][vc_column_text]
The snake, known also as the Serpent, is one of the most ancient and most popular mythological symbols on the planet. Snakes have been part of some of the oldest rituals known to mankind, portraying both good and evil.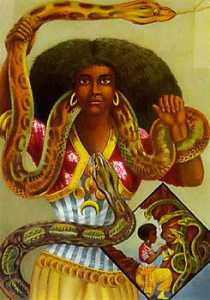 There are more than 2,500 different types of Snakes. Only around 20% of them are venomous. Snakes can be found all over the world, on each and every continent, except for the coldest and driest continent of all — Antarctica.
Although snakes are meat-eating predators, they cannot bite their prey, so they swallow it whole.
In order for them to swallow their prey whole, Snakes have a unique Anatomy that includes flexible jaws which allow them to devour and digest prey that is many times bigger than their head.
The Snake's unique Anatomy also includes a Tongue that is used for smelling, and smooth dry skin covered with scales. These scales are composed of Keratin, the same element found in our fingernails. On the other hand, Snakes do not possess any eyelids nor external ears, hence – they are completely deaf. However, they do get along by "feeling" the vibrations on the ground.
And last of our riveting anatomy snake facts relates to its mouth: Almost all snakes have a descent number of teeth, some even possess as many as 200. However, their teeth are curved backwards and are not used for chewing. The snake's teeth are mainly there for merely holding the prey.
Snakes will shed their body skin between three to six times a year.
In cold areas, snakes will hibernate during the winter. However, in warmer areas they might only shelter under rocks during cold weather and then just pop out when it's warmer.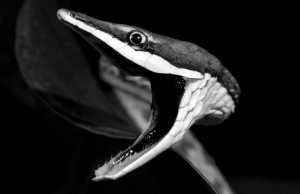 Longest and Shortest Snake Facts
Now to the longest snake in the world, who actually also holds the title of "Longest Reptile in the World". Its a Python, namely 'The Asiatic Reticulated Python', which can grow up to 9 meters (29 ft) long. The mother Python coils her long body around her eggs in order to keep them warm, even though her body might shiver in return. To feed itself and keep warm, the Python kills its prey by tightly wrapping its long body around the poor animal and suffocating it to death.
On the other end of the spectrum, the shortest snake in world is the Thread Snake, which averages a mere 10 cm (4 inches) in length, almost half the size of a pencil. The Thread Snake is not just small and short, it's also blind, due to degenerated eyes that lie beneath its opaque head scales.
Contrary to the short blind snake, there is also one snake with an amazing eye-sight, regarded as "the Reptile with one of the most unique pair of eyes": The Vine Snake. This extraordinary snake has keyhole-shaped pupils and binocular vision, meaning both of his eyes can focus on one point, exactly like us. This unique binocular vision allows the Vine Snake to improve his prey-search capabilities over other snakes.
Snakes have negligible sources of inner heat, which means they need to constantly regulate their body temperature externally by staying in shaded areas or on the other hand – sunning themselves out in the sun.
[/vc_column_text]
Wanna Hear Some Funny Snake Facts?
[vc_column_text]
This is one of the only funny snake facts I know: Did you know that the Grass Snake, the Hognose Snake and the famous Spitting Cobra are among the few animals in the World that when threatened – will fake death? YES, They quickly roll onto their backs, open their mouths and even let their Tongue flop out, pretending dead. It's a spectacle! Watch this short video of a Spitting Cobra faking death:
If we're already talking Spitting Cobras, it's worth mentioning that there are only three species of Snakes in the world, all Cobras, that can spit out venom. They do so with great accuracy, as their venom can reach up to 8 feet and hit the enemy right at its eyes.
One of the more intriguing snake facts relates to the Cobra as well: Many Zookeepers believe that Cobras are smarter and faster learners than other snakes. According to these Zookeepers, cobras are able to tell the difference between their trainer and strangers. So are Cobras intellectually deadly?
And now to one of our most deadliest snake facts: Did you know that if a Black Mamba ever bites you, then your chances of survival are less than 5%? YES it is, so you better not be around a Black Mamba, and if you have no choice – always have a Snake Bite First Aid Kit!
This is one of the most important snake facts to know – for those traveling to the tropical island of Komodo, Indonesia. Did you know it contains more venomous snakes per square meter than anywhere else on the planet. So again, don't forget your Snake Bite First Aid Kit!
When you fly back from Komodo, look out for flying snakes. YES, Snakes can Fly! Well, not exactly. These unique Flying snakes from South-East Asia have the extraordinary ability to flatten their body into the shape of a disc, allowing them to beautifully glide from tree to tree. Watch this amazing flying snake:

How do snakes reproduce? Some snakes give birth to live young tiny snakes. However, most snake species lay eggs, and will usually will do so in a warm location. The King Cobra is the only snake that builds nests for its eggs!
As appropriate for a King, the last among our snake facts concerns, of course, the King Cobra.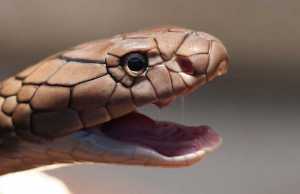 The King Cobra is not only the worlds longest venomous snakes, but also one of the only snakes in the world that truly guards and cares for its offsprings. Most snakes do not have any parental senses and do not care one bit for their baby snakes, leaving them to fend for themselves.
And before we move to the fun stuff, the most important of all snake facts is namely to know that they are mostly absolutely harmless. They do not pose any danger to humans. Many people believe and behave as if all snakes are dangerous, but that is utterly wrong. So if you encounter a snake and you are not in imminent risk, please just walk away. Do Not kill or hurt a snake just because of prejudice fears. Instead, get yourself a snake replica or toy (as we got for you just below) and play with it however you like…
[/vc_column_text][vc_column_text]
COOL SNAKE STUFF…
As mentioned in our snake facts, these fascinating creatures are among the oldest and most popular mythological symbols in the world. In some cultures they still symbolize fertility, or sexual passion, while in others they are represented as guardians of temples. The snake's secret venom has also given it unparalleled power among humans. Today, snakes have become a powerful trademark used by thousands of corporations, organizations and brands. For snake lovers, there are endless products that embody their unique power and mystique. We have collected for you several snake products that seem to us as the most unique and beautiful. We hope you like them…
Snake Apparel
Snakes mean power, and that can also be regarded as one of our snake facts. Every person, deep inside, seeks for some kind of power, so it's no wonder that endless sorts of apparel portraying snakes have become so popular in our culture. We selected some of the most brilliant and magnificent designs on the net, and all of them can be bought on Amazon.com. In our collection we have a few successful designers such as 'Yizzam', with their stunning t-shirts.
Snake Replicas
If you can't get the real thing, at least get a lively snake replica or a figurine that brings this fearsome creature to life and can ignite your imagination, far beyond the casual snake facts you get here.
Snakes For Gadgets
Don't tell me you don't have a cover or a case for your smartphone or iPad. These days, it would just be improbable. So if you're a true snake lover, you will definitely love these selections of ours.
Snake Jewelry
Being one of the oldest and most popular mythological symbols in the world, it's all but natural that snakes are sought after as Jewelry items. The reverence to the snake and it's mystique powers, be it fertility, sexual passion, or just pure strength, have made it extremely popular as a jewel or amulet. People decorate their bodies with Snake Jewelery in order to absorb its powers.

Want more elaborate Snake Facts?
For further discussion on snakes, scientific classifications, venom research and much more, check the resources available in a great book called "The New Encyclopedia of Snakes", available on Amazon.com:

And if your done here, then I hope you enjoyed these fast Snake Facts. However, please remember that you'll learn a lot more if you visit our site regularly to see the latest feature articles, news, quizzes and videos.
[/vc_column_text][/vc_column][vc_column][/vc_column][vc_column][/vc_column][/vc_row]