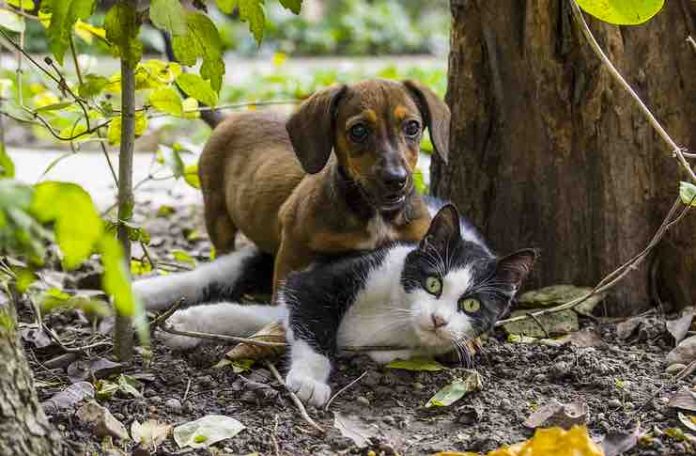 Keeping your pet happy and healthy means keeping them free of fleas and other harmful bugs. Finding the right flea treatment can be stressful. There are many products available in the market that you can give you your pets and keep them bugs free. Even CBD treats for cats are there now. petslady has all the information about it.
There are many different brands and types of flea treatments, including pills, sprays, and collars, and it's hard to know which one you should pick. We have compiled a helpful list of the best flea treatments on the market so you can find the best choice for your furry friend!
How to Tell That Your Cat or Dog Has Fleas
Catching fleas is a very common occurrence for animals, especially if they spend any amount of time outdoors. There are many visible signs that will appear when your pet becomes plagued by fleas. Here's what you should look for:
• Excessive Scratching
• Flea Dirt
• Excessive Shedding
• Loss of Energy
• Loss of Appetite
• Red Pimples or Bumps
If you have noticed any of these symptoms, we suggest you check your pet for fleas. This can be easily accomplished by combing through their hair to check for bugs and eggs. Fleas are small, brown bugs that are easily spotted in areas where there is thin fur. If you find any fleas, make sure you take action as soon as possible. Below are some great flea treatment products we recommend.
Bayer Animal Health Seresto Flea and Tick Collar
If you have trouble getting your pet to take pills or sit still to be sprayed, a collar might be the way to go. Both dog and cat collars are available through this brand.
The Seresto Flea and Tick Collar is recommended by veterinarians and has been highly rated on pet websites like PetVetsOnline. This product prevents fleas and ticks for 8 continuous months. It is extremely easy to use and is available on Amazon for a reasonable price.
Frontline Plus
Frontline Plus is another great vet recommended product that has both dog and cat versions. Frontline gets applied directly to your pet's skin to help prevent fleas and ticks. Each package comes with 3 doses and each dose is applied monthly.
Frontline is available at all major pet stores, so it is a very convenient product. The only con we have found with Frontline is its strong odor the day it is applied.
Bayer Advantage II Flea Prevention
This is another product that is applied directly to your pet's skin. Bayer Advantage begins working just 12 hours after you apply it and is meant for monthly use.
Unlike Frontline, this product is completely odorless! Both the dog and cat Advantage II products are available at all major pet stores, so it is a very convenient product.
Bayer Advantage Flea Tick and Lice Treatment Spray
This spray can not only be applied to your pet, but also around your home to ensure maximum protection against fleas. You will be able to target fleas directly on your pet and other fleas that may be around your home which helps ensure the fleas will not come back to haunt you.
Bayer Advantage Spray targets fleas from adults to eggs, so you are definitely covering all of your bases with this product. There are separate products for cats and dogs, so make sure you buy the right product for your furry friend!
Novartis Capstar Flea Tablets 
Capstar tablets are an extremely fast-acting product to fix your pet's flea problem. In a single dose, this product gets your pet flea free in just 4 hours for dogs and 6 hours for cats!
Make sure you still check for smaller fleas afterward, as this product specifically targets adult fleas.
Have a cat or a dog? Want to know what is cheaper to own? Read this…