As much as we would all love to take our fur babies with us anytime we go away from home, sometimes it's just not possible.
You might be traveling somewhere that is not pet friendly or perhaps you are going on a whirlwind trip for work where you won't have any downtime for them – whatever the reason if you need to go away, you need to find someone who can take care of your pet while you are away.
Well, luckily, there is a pretty simple solution out there for just this problem – pet boarding. You can take your precious pet to a pet boarding kennel where the friendly (and highly trained) staff can give your pet the love, care and attention they need while you're away.
While this solution is a pretty simple one, there are some things you need to do to ensure your pet is ready for its pet boarding experience. To help you out, our friends at Sugarland Animal Hospital – a pet boarding service Bundaberg, have put together some handy information to make the pet boarding process a lot easier.  
1.
Does your dog require any special attention?
When considering a pet boarding facility, it is super important to think about your dog's needs. While almost all dogs love pats, cuddles, and playtime, your dog might require special attention or care for existing conditions.
While many pet boarding facilities understand that no two dogs are the same and can cater to a wide variety of dog breeds and requirements, it's a good idea to let them know of the unique needs of your pet. That way if they can't cater to their needs, then you know it's not the best facility for you.
You do not want to be too picky, because at the end of the day, any place that is not home is going to feel a little weird for you and your pet at first, however, it's a good idea to make a list of your non-negotiable requirements to help filter down your pet boarding options.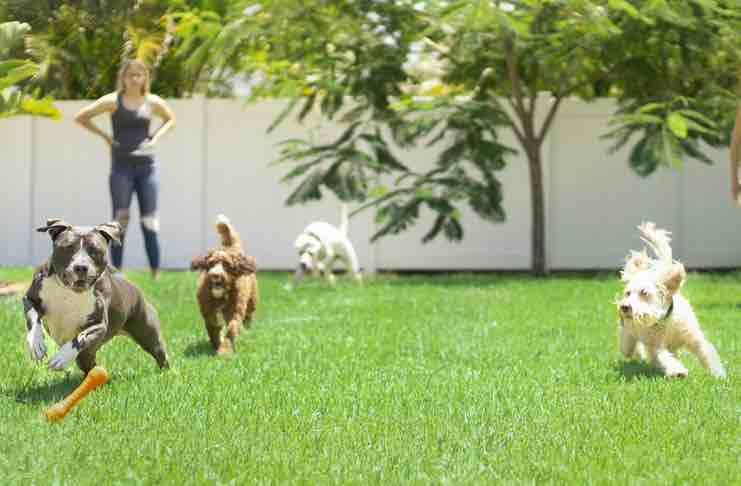 2.
Ensure you understand the facility's vaccination requirements
Unless your pet has an underlying condition affecting its ability to be vaccinated, your dog is most likely up to date with its vaccination requirements.
Before you book your place at a pet boarding facility, make sure you understand your pet's requirements in terms of their vaccinations. If your pet is not up to date with their vaccinations, then you will need to get them done before they are boarded.
You can always call the pet boarding service to discuss the requirements and any nuances of your pet.
3.
Reserve your place as early as possible
Pet boarding facilities are often very busy and can be booked out far in advance, especially if it is the holiday season. So, if you know you have a holiday or trip coming up, book your pet's place as soon as possible.
It can be very difficult to find last-minute accommodation, some facilities do allow for same-day bookings because emergencies do happen, however, the more notice you can give, the more time you give the facility the ability to be prepared for your dog's impending stay.
An added bonus of booking ahead when boarding your pet is that you are likely to pay a lower price for the service. If you have to book last minute, you might end up paying a little more.
4.
Pack their favorite treats and any special dietary requirements
If your pet has a specialized diet then you will need to provide food options for their stay. Most facilities provide food for pets, however, given the large range of dog breeds they may be boarding, the food may not be what your pet is used to.
Packing their favorite treats is also a great way to ensure that they will find their new environment comfortable for the duration of their stay.
5.
Bring something that reminds them of home (and you)
Whether it is a chew toy or a blanket, if there is something easy to pack that your dog loves, don't forget to include it in their suitcase. This will make it so much easier for them while they are away from home and from you.
It will provide a sense of comfort for them, and the environment they are in will be a lot less scary for them.
It is not easy to leave your pet in the hands of someone else while you are away, however, a pet boarding facility is a great way to ensure your dog has attention, love, and care. If you are in the Bundaberg area in Queensland, Sugarland Animal Hospital is the way to go for pet boarding kennels!
Finally, here are some more great tips by AHS Behavior and Training Manager Paula Zukoff that you should watch: