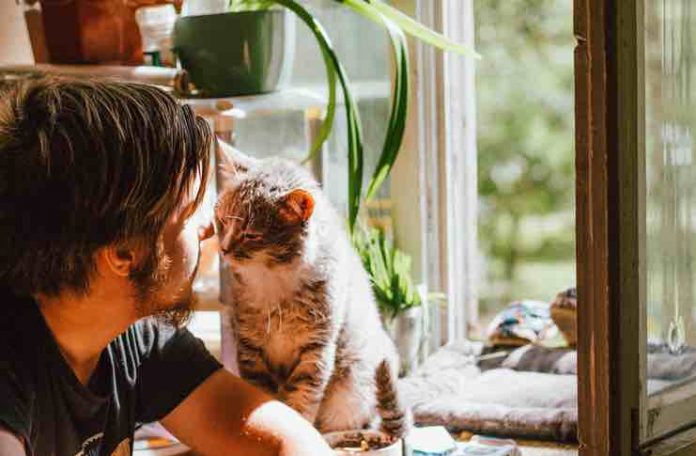 Interested in knowing the Psychological benefits of having cats? You've reached the right place. Having an animal companion of any kind can have an immensely positive effect on your health and well-being, and cats are no exception. If you're a proud owner of a feline or you're looking to adopt one in the future, this article will share some of the benefits of cats and the effect they can have on your mental health so that you can appreciate them even more.
Cats Can Be Very Affectionate
While cats sometimes have a reputation for being distant and indifferent, it's generally considered a myth. They can also demand love and attention, and there's nothing like a cat hopping into your lap and purring away.
Once you build trust with your cat, it can be hard to separate from them. Because of this, according to Healthline, cats are excellent pets to have if you're trying to cope with loneliness, the loss of a loved one, or you're simply just having a stressful day. In fact, despite not being able to respond, many people talk to their pets because they cannot be judgmental, but they can sense when you're upset.
Everyone wants unconditional love, and cats can certainly provide that to you and this social support can make you feel significantly happier for years to come. And the reduced stress and anxiety can also have positive effects on your heart in addition to your mind. These are definitely among the key Psychological benefits of having cats.
Cats Require Less Maintenance
When it comes to owning a pet, cats typically require less time and energy compared to dogs, and this can make life a lot less stressful. They can also be much quieter too.
You should still give your cat the attention it needs and deserves, but if you have a hectic schedule due to work, a cat can still be independent enough to take care of itself while you're away, provided that you leave the right amount and type of food, water, a scratching pole and other toys, and a clean litter box for them.
Speaking of food, cats don't require nearly as much of it as dogs, and you probably won't need to feed them as frequently. As long as it knows how to access its bowls, and you fill them up at regular times, your cat will be just fine.
Can Cats Replace Therapy?
The Psychological Benefits of having cats are obvious. Pets, such as cats, can be extremely helpful when it comes to coping with negative feelings and emotions by uplifting our moods and keeping us company. However, they shouldn't be the primary reason for your mental health.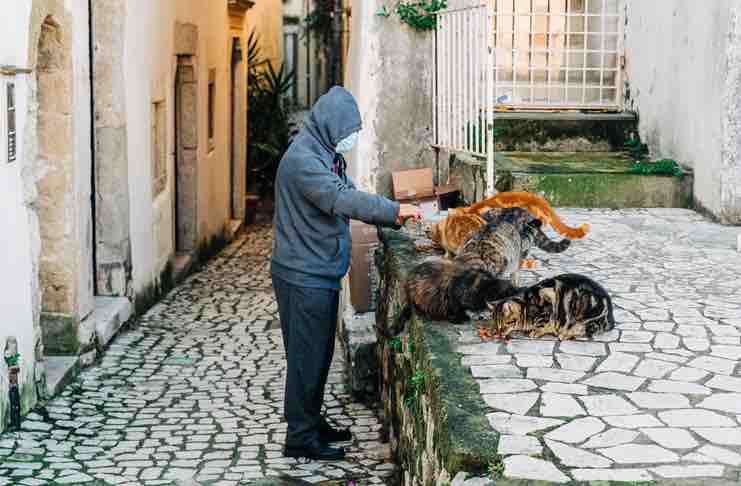 Instead, better mental health should mainly come from your own coping skills, which you can learn by working with a counselor or therapist. That way, you won't feel the need to be emotionally dependent, but still, be able to love and appreciate your cat and what he or she has to offer you.
Although when times get tough and it might seem like your cat is holding you together, you should try to think of your cat as something that supplements your health, not the main solution.
Online counseling and therapy make it easy to get the help you need while also being able to spend time at home with your cat's support, and by visiting MyTherapist you can get started today.
Conclusion
The psychological benefits of having cats are apparent. By having a cat, you give yourself the opportunity to have up to 20 years of friendship and an effective way to help cope with any distress you may be having. As long as you provide a healthy and safe environment for them, they can also do the same for you, and this unique type of support can be an important part of your journey to better mental health.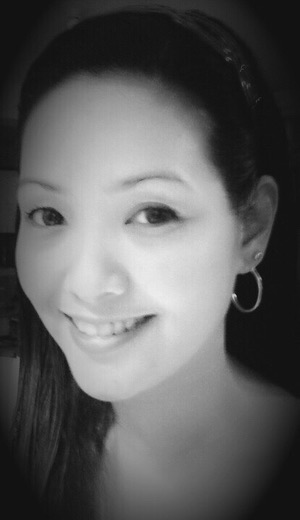 Marie Miguel has been a writing and research expert for nearly a decade, covering a variety of health-related topics. Currently, she is contributing to the expansion and growth of a free online mental health resource with Mind-Diagnostics.org. With an interest and dedication to addressing stigmas associated with mental health, she continues to specifically target subjects related to anxiety and depression.