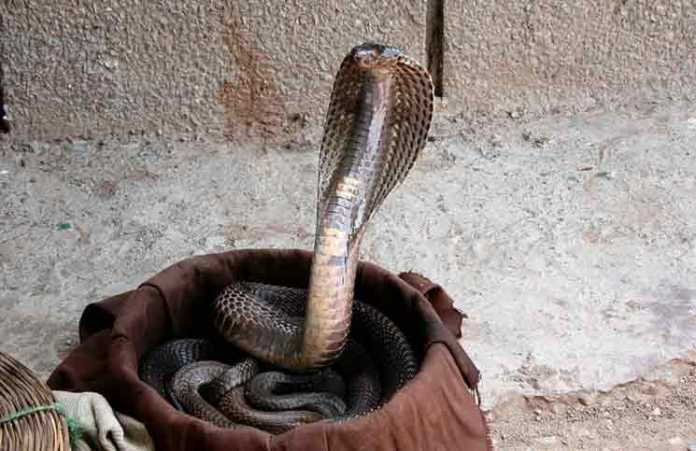 As the No. 1 Resource on Cobras since 1994, we get lots of emails and pictures from Cobra owners or snake catchers in Asia who made some beautiful pictures of the most revered snakes on the planet. We'll try from now on to showcase some collections from time to time, so you guys can also enjoy the beauty of Cobras. Here below is our sample selection of Cobra Pictures, from various sources.
So do you have any Cobra Pictures? Other Snake pictures maybe? Send 'em to us pleeeeease! You won't regret it. We'll feature your pictures with your deserved credit of course.
Too small? Click on the thumbnails to view full size Cobra Picture.
 Other stuff…
For more fast facts about Cobras click here.
For further discussion on snakes, scientific classifications, venom research and much more, check the resources available in "The New Encyclopedia of Snakes", available on Amazon.com.
1. If you feel like a having a real Book on Snake Bites, then get this book: 'Snakes and Snakebite' by Visser, J. & Chapman D.S.
2. And if you love African Hot snakes, this is THE Book for you:  'Dangerous Snakes of Africa' by Spawls, S. and Branch, B.