The ultimate snake fight, King Cobra vs Python, occurred last week at the most unlikely battle scene: A University campus in the richest and cleanest city-country in Asia, Singapore.
However, it seemed the two majestic snakes didn't really care of the beautiful scenery, the terrified audience or the excited smartphone cameras.
The 12 feet King Cobra and the reticulated Python apparently made their way into the Nanyang Technological University campus from the dense jungle that surrounds the area.
They fought savagely on the polished streets of the Asian city for over 30 minutes.
At first, in the early seconds of the ultimate battle, it seemed as if the powerful Python had the upper hand. It managed to constrict the King Cobra and got it into an extremely deadly head lock.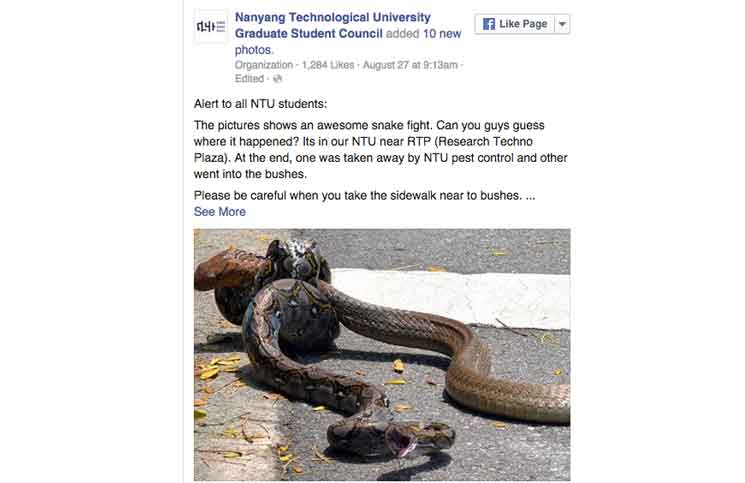 However, the mighty King Cobra suddenly managed to escape back into the bushes, but not before it injected it's deadly venom into the poor python.
The massive blow left the python motionless, as both snakes were later captured by the singaporean authorities.
Although the python was released back into the wild, its chances of survival are estimated to be very low.
The battle was extremely unique, not because of the python who is quite common in Singapore, but because of the King Cobra who is rarely seen in those areas, as it usually live deep inside the jungles.