How would you like to live to be 200 years of age? Well, if you simply eat healthy everyday and transform yourself into a Tuatara,...
[/vc_column_inner][/vc_row_inner]
A Cobra might occasionally devour them, but we adore Lizards. We are actually in the early stages of recruiting Lizard experts and owners to share with us their knowledge and experience, so expect awesome posts and in-depth content! Now Read This…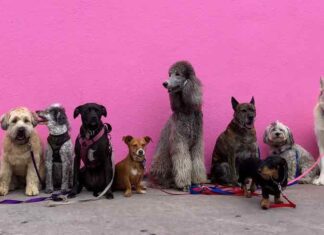 As much as we would all love to take our fur babies with us anytime we go away from home, sometimes it's just not...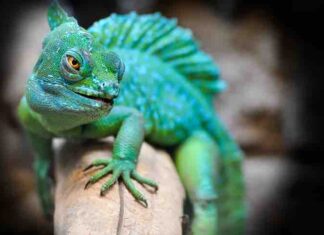 Reptiles are fascinating creatures that have been around for about 310-320 million years. They are a fascinating class of vertebrates that is made up...
Every single member of the Cobra team treats Turtles as family, so now you are family too. That's why we strive to provide you with updated news and articles on anything related to these cute reptiles. Find out some fun and intriguing facts about Turtles…
Did you know the Cobra is at the top of the food chain? His only natural predators are the mongoose, and man • This awesome snake is not blind. In fact he can see very well at night • He is usually shy, and will run and hide when people are around • His venom is not that strong, but he can inject so much in a single bite that he can kill an elephant • More Cobra facts here… 
The oldest Cobra site admires the ancient Crocs! We plan to deliver the latest news in the world of Crocs, as well as provide you with deeper insights into various topics surrounding this incredible creature. For now, discover some fast facts on Crocs…
As you can see, Cobras.org is not all about Cobra. In addition to updated information and news on other snake species and reptiles, we provide our own Reptile Maps, Forums, Handy posts, Reptile-related Book recommendations, Snake Bite First Aid Guide, as well as affiliated Products and Shops from top-rated suppliers such as Amazon. On top of all that – if you just sign to our Newsletter you can get a FREE Snakebite First-Aid Guide. So enjoy browsing and come again!
Quick Amazing Facts About Cobras
Are Cobras aggressive? 
Most cobras are very shy, and will usually run and hide when people are around. The exception is the notorious King Cobra, who is quite aggressive and will rear up and stand his ground when confronted.
What unique power do Cobras have? 
Cobras are the only snake on the planet that can spit their venom, and they are accurate up to about half their own length!
How powerful is the Cobra Venom? 
Cobras venom is not the strongest on the planet, but cobras can inject so much venom in a single bite that they can kill an elephant.  So, if you plan to be around cobra snakes – always have a Snakebite First Aid Kit close by. Coghalan'S Snake Bite Kit is one good option.
How smart are Cobras? 
Cobras are very intelligent snakes, and can learn extremely quickly. This helps them avoid dangerous areas. Cobra expert John Klein wrote this great post on the Cobra's snake brain and intelligence.
How dangerous are Cobra babies? 
This might sound alarming, but baby cobras have the full venom strength of an adult cobra and can defend themselves exactly like their parents! So please don't be tempted to play with cute baby cobras…
Are King Cobras great parents? 
King Cobras are the only snake on the planet that actually build a nest for their babies, just like a bird, but on the ground! That definitely qualifies as our favorite of all cobra facts…
[/vc_column]
We are truly a piece of web history. Cobras.org was among the first online resources on the Cobra. Founded in 1994, Cobras.org quickly became one of the most visited reptile websites worldwide. Giants like

BBC

 and 

National Geographic

 directly cited and mentioned Cobras.org. NAT GEO described us as "An exhaustive site, covering everything you wanted to know about King Cobras and related species." 

SEARCHING FOR FUN SNAKE FACTS?
Cobras.org is dedicated to delivering comprehensive information and news about the Cobra Snake, as well as other snake species, lizards, turtles and crocodiles. We strive to raise awareness to Reptiles. Read about us…
LOOKING FOR A DIFFERENT COBRA?
[/vc_row]